For example, I have a group named 倉鼠俱樂部.
I enabled the "Use full friendly URLs" in Xenforo admin board. It display the URLs properly in browser address bar as expected.

But within the group page, it shows the Group URL like this: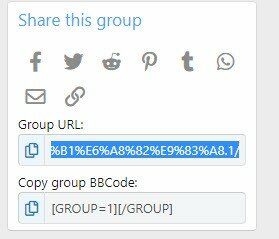 So is it possible to make the Group URL showing in this box the same as how xenForo handles it in the browser URL bar?
Thanks a lot.