When I'm creating a new event, the minutes of Begin date and End date always show the current minute.

This is not desirable. That means I'll always need to change it to some other value. It would be great if you could make it to next hour, 0 minute. In this example, 10:00 PM.
Or time could be shown as pull-down menu, with every 15 minutes increment as follows.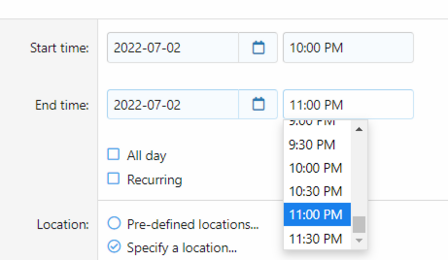 Time should be like 11:00pm, 11:15pm, 11:30pm, 11:45pm, 12am, 12:15am, etc.