Allow users can sign in or connect their account with apple account.
Steps 1: Creating app service ID.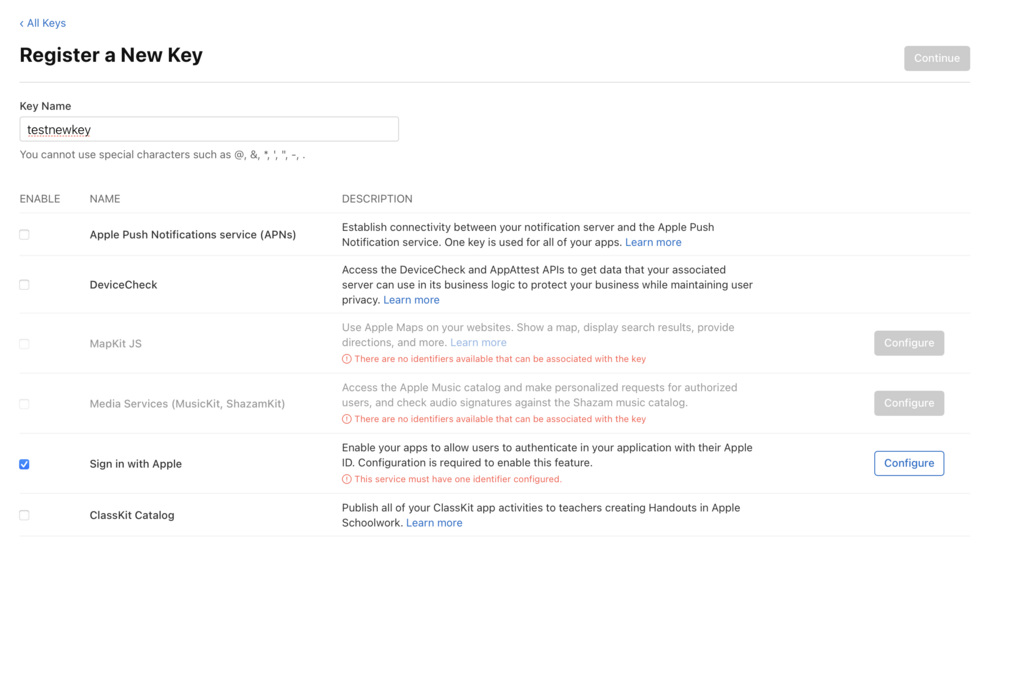 In this form, you need choose your app and website URLs must be registered. Return URL should be: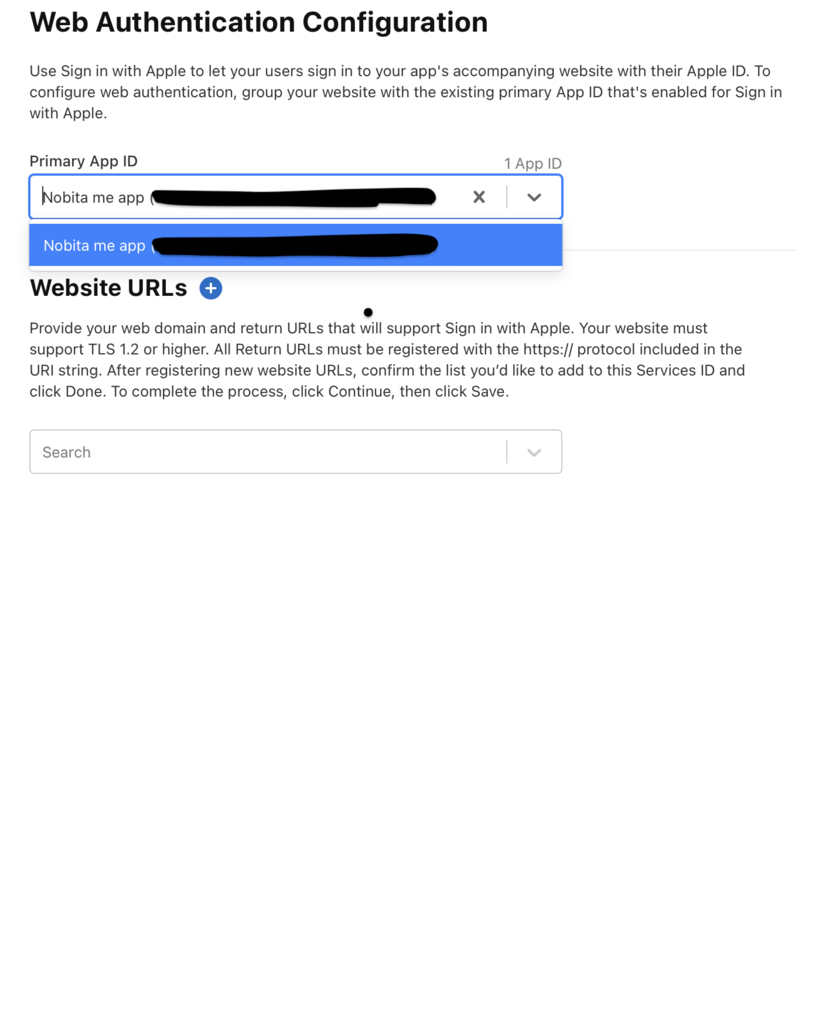 Steps: Creating key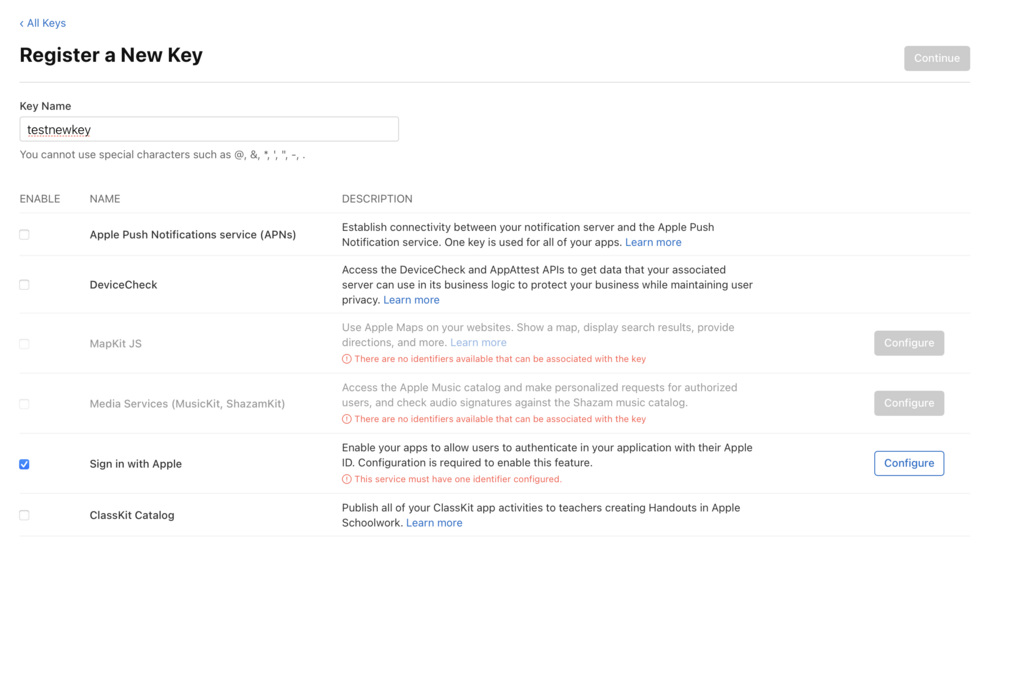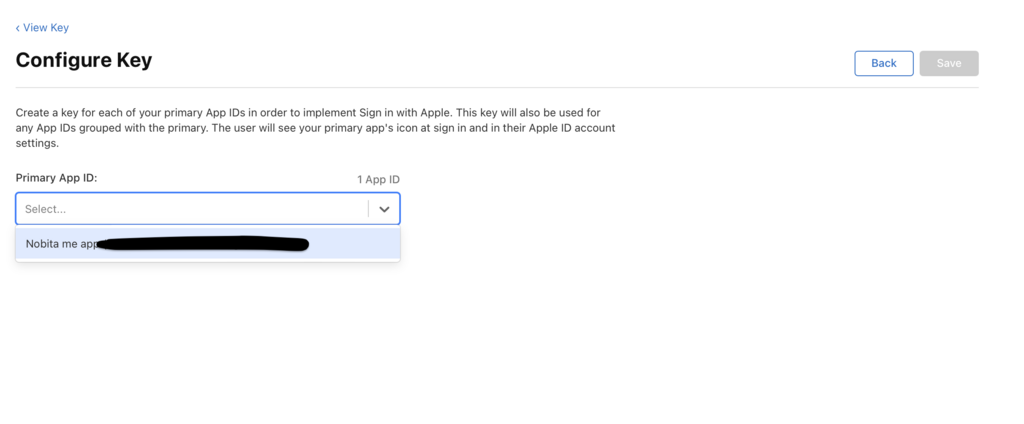 Note: Key file only available for a limited time. You will need store it in safe places.