truonglv
,
regarding discussion groups in general, facebook and others demonstrate, that nearly half of them are related to local places, cities, companies or other topics related to a physical location. It is quite difficult and uncomfortable for visitors to find groups in their vicinity in such location-dependent groups. Given that over 50% of all visitors visit websites with their mobile phones or tablets, this is a huge factor and literally a decision criterion for them (and a purchase criterion for your add-on) as to whether visitors use the group feature - or not.
I catched fire by the idea of an implementation, Bob already did with one of his add-ons. Since social groups already support the Google API, a similar implementation should be possible without any problems. I've created a few mockups that explain the function better:
SG general options has the Google-Api key already included. This can be used - on a per category basis - to activate geolocation in this particular and show a category map above the group-listing in that category: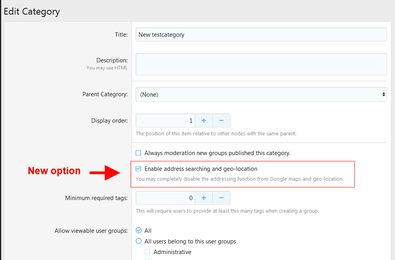 ​
This category setting activates the adress search when creating a new group: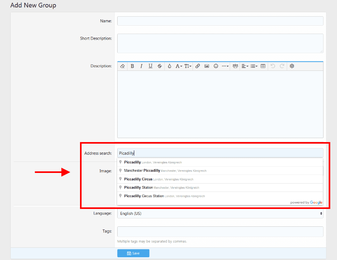 ​
And the result in that category_view would look like this: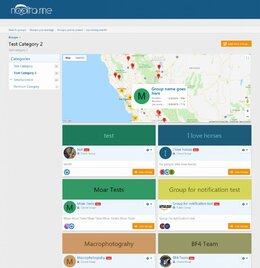 ​
I guess, the result would speak for itself - or?
Last edited: